How can we change the paradigm of AI usage? If more of the 8 billion people will want to study math, then we have a chance.

If they don't, then we don't.

It's that easy. – Bogdan Bocșe, CEO @ Knosis
How can we change the paradigm of AI usage?
The science-based path
The only relevant metric is how many of the 8 billion minds on this planet think efficiently using concepts that outreach to Artificial Intelligence, mathematics to topology, and to computer science.
If we managed to replace our to make our thinking and our language more efficient in order to leverage these tools, then they will be tools for the good, for improvement, for reducing the parasitic impact that we have on the environment.
The anthropocentric path
On the other hand, if we just use technology in an anthropocentric fashion, as we have done and as we do, then it will just speed up the black hole.
Find out more on the Artificial Intelligence and Sustainability topic here: DOES AI DO MORE HARM THAN GOOD TO THE WORLD?
Do you want to implement AI in your organisation?
At Knosis, we use the power of 4AI and created  a marketplace where human attention and knowledge meet the Machine Learning algorithms to create 𝐇𝐲𝐛𝐫𝐢𝐝 𝐈𝐧𝐭𝐞𝐥𝐥𝐢𝐠𝐞𝐧𝐜𝐞, able to:
encode & decode
classify
process:
and – SOON –
multi-lingual &
natural language models
… through computer vision technology.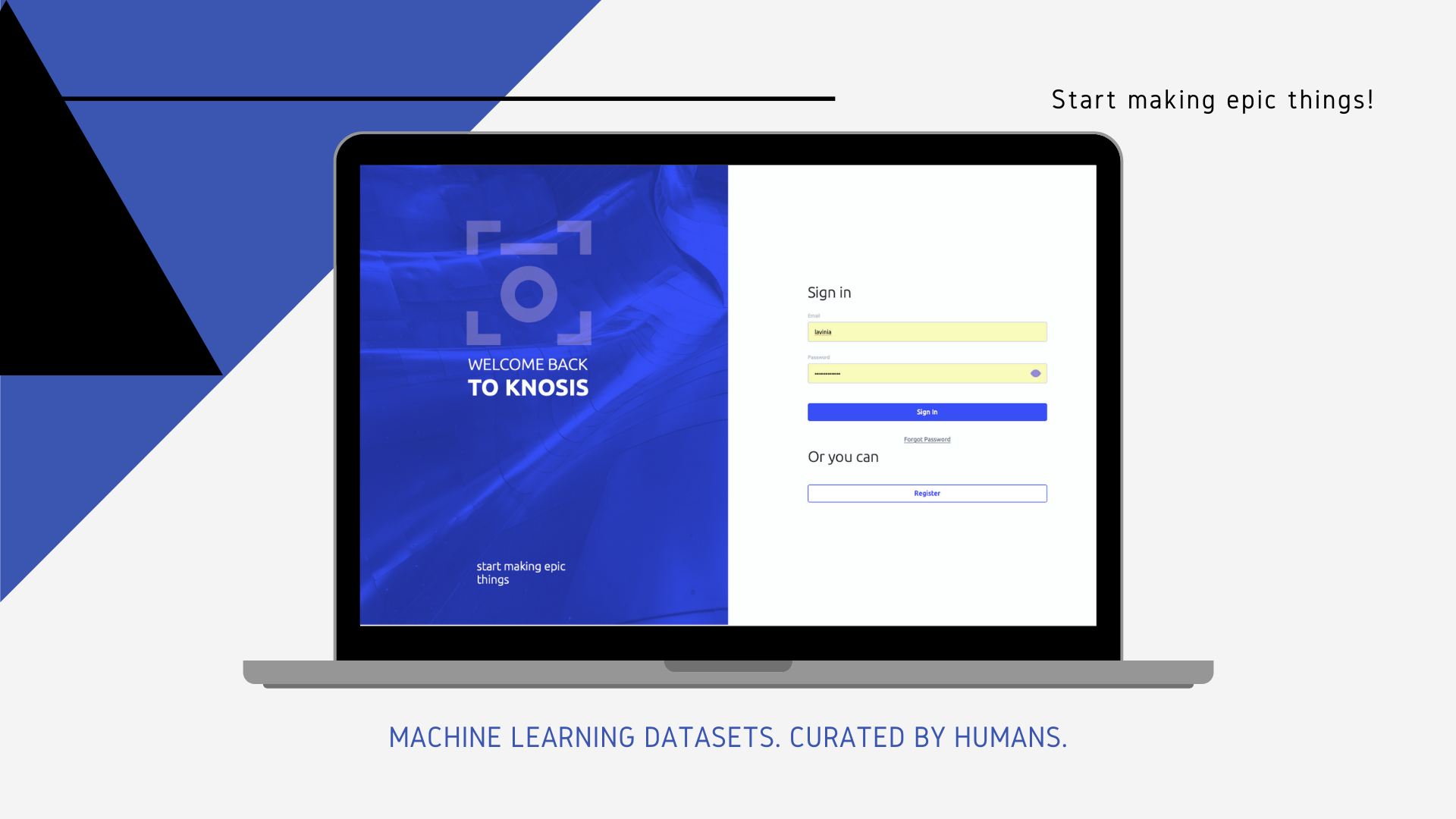 Fill in our
form and start making EPIC THINGS!
Do you want to join us in the AI rEvolution?
At Knosis, we strongly believe in a future in which humans and machine collaborate to discover, create and accomplish.
Therefore, we would like to invite you to take part in that future not as a simple user, but as a mentor.
Join us for the AI revolution!
Do you want to build sustainable and useful initiatives, using AI?
Our team is open to sharing our experience so that you too can get started on the journey towards 4AI*: Aware, Augmented, Automatic and Autonomous Intelligence.
Reach out here!
We'll get back to you as soon as possible with suggestions suited for jump-starting your journey into machine learning, computer vision, predictive analytics and emergent technology.